Top College Consultants helps students worldwide navigate college and graduate school admissions. We specialize in students with autism, ADHD, dyslexia or similar profiles, as well as those with emotional challenges such as anxiety or depression.
We work with students worldwide through virtual sessions. 
Eric is amazing at what he does!!! He is so thorough, thoughtful, responsive, and completely dedicated to the students he serves. In just a few sessions, he helped my reluctant son get oriented to and motivated about the college search process. He also is great at guiding parents. I can't recommend him highly enough!!!
– Beth, mother of high school student
Selecting High School Courses and Activites
One of the most important factors colleges consider in admission is the "rigor" of the high school curriculum. We will help you pick classes that will be a good fit for your abilities and interests. We will guide you to pursue extracurricular activities you care about in a focused way that highlights what you have to offer.
Assessing College Readiness 
Going to college is a big step up in independence. We take time getting to know you so that we can help you decide whether a gap year or college readiness program might be right for you. 
Creating Effective College Essays
First, we brainstorm with you to select a compelling topic and theme. After you've created a first draft, we give you lots of feedback, helping you to craft an essay that tells your story in a meaningful, powerful way. 
TCC founder Eric Endlich sold his first article for publication at age 13, studied English at UC Berkeley and has been a professional writer/advisor for Oakstone Publishing since 2007. He has published numerous articles and book chapters, and has co-written a book on autistic adults.
Choosing Majors and Careers
Many high school students have not yet decided on their college major, much less their future career. By exploring your strengths and interests together, we can ensure that the colleges you choose offer majors that appeal to you. We have many years of experience helping people identify their life goals and directions.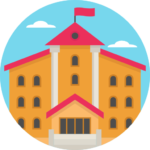 Finding the Right School
We will take the time to get to know your strengths, interests, personality and preferences. We will work together to compile a list of great schools, including ones that are very likely to admit you, "perfect fit" colleges and more challenging options. There are many factors to consider, including academic rigor, size, location and cost.
Our expertise is particularly helpful for students with learning differences or emotional challenges. We travel widely and research extensively to find the best colleges and support programs to meet your needs.
Completing Applications and Maximizing Financial Aid
TCC will help you manage this complex process, keep track of to-do tasks and stay on schedule. We can also help you figure out how best to afford college, including finding scholarships, comparing financial aid award offers and appealing these offers if needed. We will conduct practice interviews to make sure you're as ready as can be when the time comes.
Finally, we will celebrate when you're admitted and assist you in selecting the right place for your college career!
Top College Consultants now offers academic coaching!
Academic coaching is personalized, 1-on-1 meetings with a trained academic coach who can help students develop skills in time management, organization, prioritizing, goal setting and outcome reflection. These are the skills that help keep you on track and poised for success.
How do I know if Top College Consultants is the right fit for my student?
The best way to see if we're a good fit is to schedule an intro call.  We can get to know your family and your goals, match you to the best consultant for you or suggest other resources if needed. We'll also answer any questions you might have about our process and pricing. 
What does the package include?
Our comprehensive package is designed to support your family every step of the way. It includes: 
Thorough review of transcripts, testing and other documentation

Assessment of the student's needs and college readiness

Creation of a highly customized college list, taking into account a student's priorities, financial needs, acceptance chances and learning differences 

Extensive brainstorming and review of required and optional essays

Assistance with timely completion of college applications

Interview preparation

Assistance applying to honors programs and scholarships as needed
What are your fees?
Comprehensive package prices depend on the student's year: $6900 for high school juniors/seniors, transfer students and college students applying to graduate school, and $7500 for high school freshmen and sophomores. The fee for high school seniors is $7500 after September 1, and $7900 after October 1. (Note that this is a one-time–not annual–fee, with no limit on the number of hours, colleges or essays.)
Some of our consultants work on an hourly basis, which can be a good option for students who need a more affordable or targeted option than the comprehensive package.
Our essay-only package is $4900, providing unlimited essay assistance for up to 15 colleges. 
Payment plans and scholarships may be available.
Will my TCC consultant talk to my high school counselor or therapist?
Yes, at your request, we are happy to coordinate with other professionals working with you. We have a release form for you to sign in order to grant your permission for this information exchange.
What if I have more questions?
Helpful Links for Current Clients
Use the 'upload' button below to share files (test scores, evaluations, transcripts, etc.).